Content Innovation Team

Bob Boiko
Bob Boiko is a Senior Lecturer for the iSchool. He teaches courses on information architecture, information modeling, information management, system design, organizational strategy and organizational leadership. He is also president of Metatorial Services is a micro consultancy, specializing in content and information management strategy and design. With a range of commercial, governmental, and non-profit clients of every size, Metatorial Services has worked on just about every aspect of information management. Recognized world-wide as a leader in the field of content management, he has almost 20 years of experience designing and building Web, hypertext and multimedia systems and tools for some of the world's top technology corporations (including Microsoft, Motorola, and Boeing). Bob has sat on many advisory boards and is the recipient of many awards including the 2005 EContent 100 Award for leadership in the content management industry. He is author of two editions of "The Content Management Bible" and the book "Laughing at the CIO: Leading Information Management in the Information Age". Bob is internationally known for his lectures and workshops.

Suresh Chalasani
Suresh Chalasani is a professor of management information systems at the UW-Parkside. Prior to joining UW-Parkside, he was an assistant professor at UW-Madison and served as a consultant for several companies. Professor Chalasani's educational background includes a PhD from the University of Southern California. Professor Chalasani's current research interests include healthcare management and healthcare technologies. He is a senior member of IEEE and a member of the Association for Information Systems (AIS). He has received numerous research and teaching grants from the National Science Foundation and University of Wisconsin System. Professor Chalasani has published numerous research articles in journals such as IEEE Transactions on Computers, IEEE Transactions on Parallel and Distributed Systems, IEEE Transactions on Communications, and Information Systems Frontiers. He has also presented papers at a number of IEEE and AIS-sponsored academic conferences. He is on the editorial board of the International Journal of Biomedical Engineering and Technology, where he co-edited a special issue on "Nanotechnology for Medical and Surgical Applications." Additionally, Prof. Chalasani serves on the international program committees for several conferences.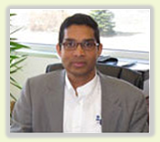 Pradeep Jain
Pradeep Jain is President and Chief Content Architect for Ictect. Pradeep has been instrumental in the development and commercialization of the Ictect technology. He received his first patent in 2007 and continues to ensure Ictect delivers products to our clients in new and relevant ways. Pradeep has an MBA (with focus on Entrepreneurship) from Marquette University, Milwaukee and MS in Computer Science from the University of Michigan, Ann Arbor.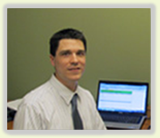 Aaron Petroski
Aaron Petroski manages strategic accounts and ePUB related activities for Ictect. He served 4 years active duty in the United States Marine Corps. Aaron received his MBA from University Wisconsin, Parkside focusing on developing strategies for small businesses. At Ictect, Aaron tries to ensure that whatever Ictect offers delivers or exceeds expectation, even if that means taking a unique project on.

Ashlesha Pawar
Ashlesha Pawar is pursuing Masters in Computer Science and Information Systems at University of Wisconsin – Parkside. She is working as a graduate research assistant on Innovate Program. Ashlesha has MBA (specialized in Information Technology) from IndSearch, India. Prior to pursuing MS – CIS, she was coordinating projects at Aptara New Media Pvt Ltd in India.