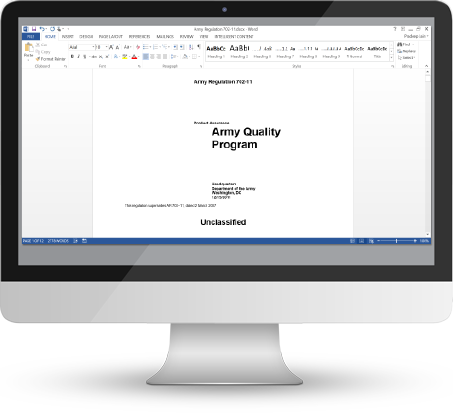 Modernizing your publishing process? Use Microsoft Word…
Are you looking to modernize your publishing process? Is it too costly and slow? Ictect offers an editing environment based on Microsoft Word. The results — cost saving, time saving, compliance with your publishing guidelines, and XML.
25,000
Defence Publications Completed
60%
Reduction in Publishing Cost
60 seconds
Time to Format a Publication
100%
Compliance with DoD Publishing Guidelines
An Architecture for your Publications…
Ictect does not offer just a tool — it is truly a content architecture. We call it Intelligent Content Architecture. You don't need expensive products to create high quality Section 508 compliant PDF, HTML, ePUB and more. All from the click of a button in Microsoft Word!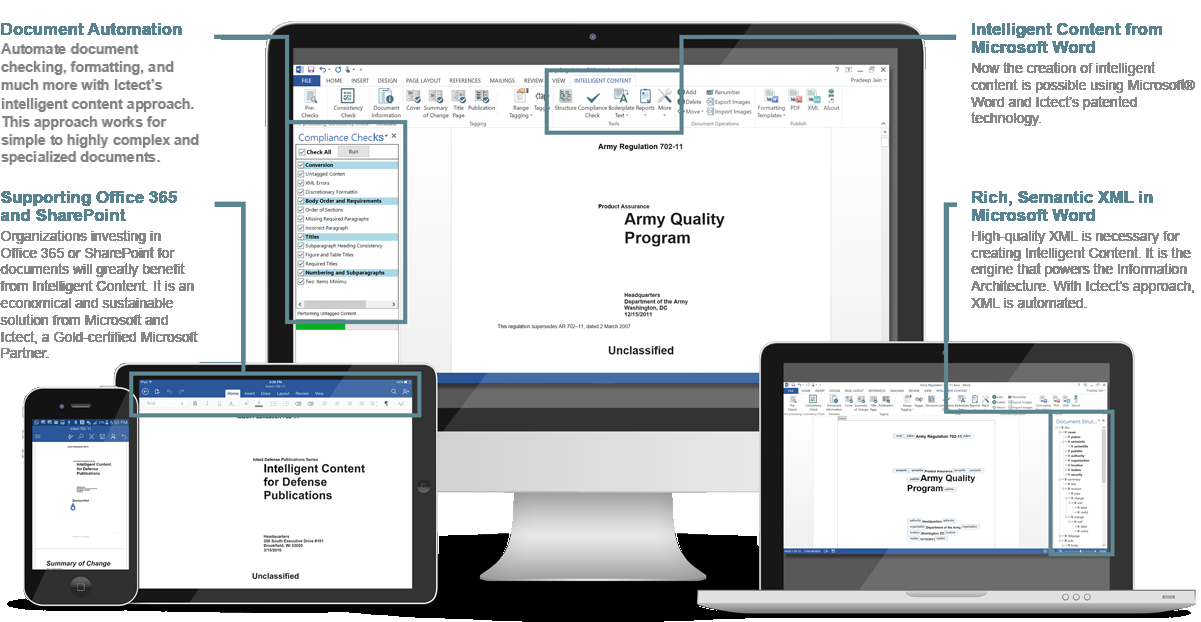 Intelligent Content Tools — A single product for all publishing needs.
Say goodbye to the legacy editing and composition tools that are costly and difficult to maintain — ArborText, FrameMaker, Quark and others. Microsoft Word and Intelligent Content Tools is all you need for editing Defense Publications.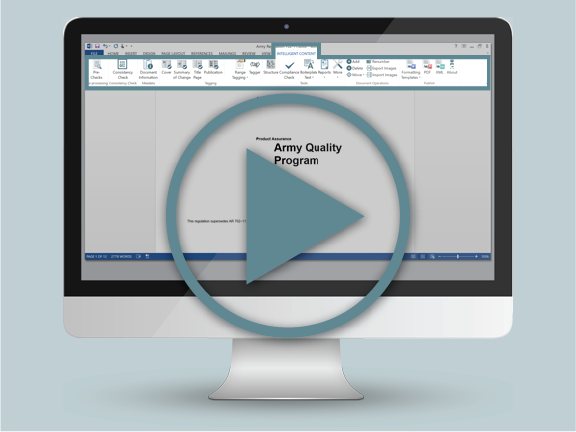 ✓ Microsoft Word-based Publishing Software
Intelligent Content Tools (icTools) is based on Microsoft Word. It leverages the investment your organization has made in Microsoft licensing, and requires minimal training. Full publishing functionality including Pre-Editing, Technical Editing, Compliance, and Formatting is available from a single product.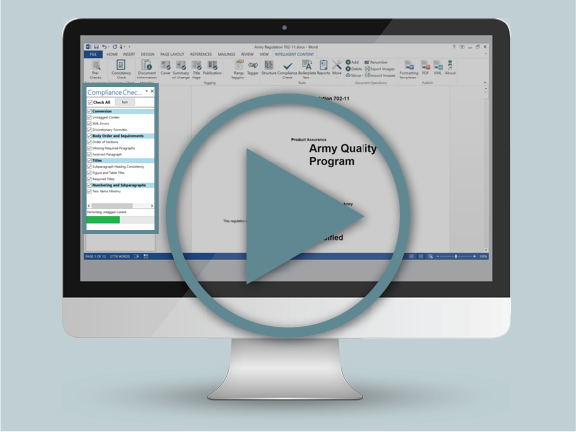 ✓ Create Compliant Documents
For Department of Defense organizations, icTools offers automated checks to assess compliance with guidelines. This includes Army Publication DA-Pam 25-40, Air Force Instruction AFI 33-360, and DCAA Manual 5025.15. Compliance checks can be easily configured to meet your organization specific guidelines.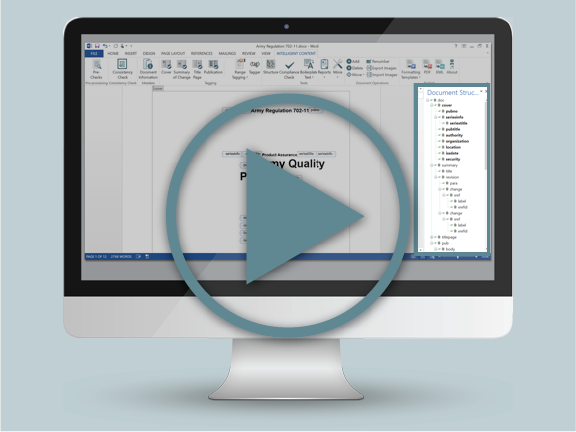 ✓ XML Editing in Microsoft Word
With automated XML from icTools, most of us do not need to edit it. But for the complex situations where it is needed, it is available within Microsoft Word. Technical editors with XML familiarity will find it easy to use.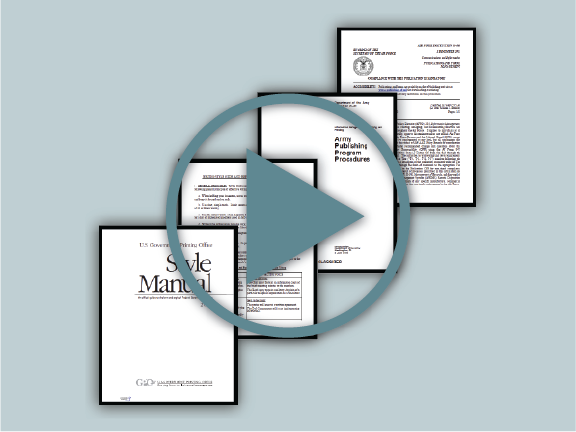 ✓ Consistent with DoD and GPO Style Guides
With icTools, publications can be easily checked for compliance with specific guidelines from Department of Defense (DoD) and Government Printing Office (GPO) Style Guides. This includes Acronyms, Abbreviations, Brevity Code, Punctuations, Publications and Form References, Heading Consistency and much more…
✓ Multiple Outputs
With icTools, you can output to eBook, HTML, and PDF directly from Microsoft Word. Outputs are compliant with general Section 508 Accessibility Guidelines, and organization-specific guidelines can be easily added.
Quote from the Industry…
"We have turned our attention to a problem we believe will occupy just about all publishers in the years to come, the opportunities and challenges presented by an XML workflow that starts with the author, or even before there is an author." — Mike Shatzkin, The Idea Logical Company
Testimonials
"We are very satisfied with the product and services that Ictect has delivered and value Ictect as a trusted partner for fulfilling our operational mission and moving our vision of electronic publishing forward…" — Ms Jessica Spencer-Gallucci, Director, Air Force Departmental Publishing Office
"Work was always done carefully and thoroughly, and all questions during the editing process were communicated and handled in a timely fashion…" — Jill Schwartz, Editor, Peterson's Publishing, a Nelnet Company
"…the Policy Document System team found that only one product, Intelligent Content Tools in CUNY, met the University's needs." — Steven Quinn, The City University of New York